Guttering Manchester & Oldham
Though there are a great many properties in Manchester that are fitted with wooden guttering. There are not many companies like James W Roofing that specialise in their repair or installation. Please be aware, wooden guttering work requires specialist knowledge and expertise and isn't normally associated with DIY type projects.
Gutters Fitted and Repaired Oldham and Manchester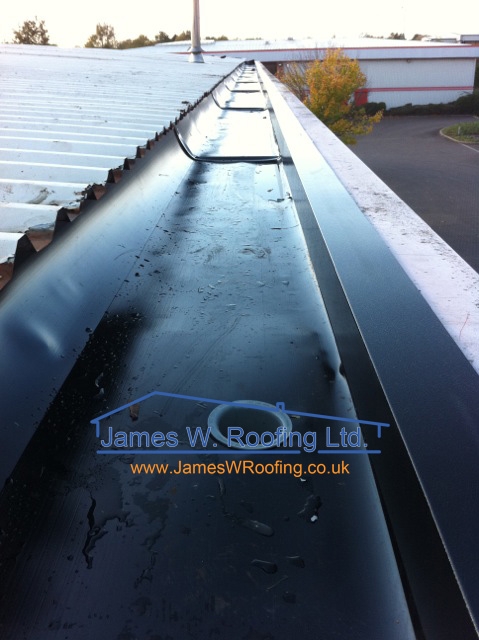 Gutters are anything but glamorous, but they do serve a valuable purpose: managing rainwater and moisture, and routing it from your roof and away from your house. With a quality gutter system, a house will remain dry, and its siding, doors, windows, and foundation will be thoroughly protected from water damage. Granted, some roofs with broad overhangs do not require gutters, but most roofs do. They also must be installed with the correct pitch or you will experience poor drainage,blockage and erosion of the ground below the gutters.
Looking for a company that specialize in guttering? Contact us now
Gutter & Roof Cleaning Oldham
Failsworth Property insurers recommend that gutters and down pipes undergo annual inspection and clearance because they know how much damage water can cause to the structure of your building. If ignored, the cost of repairs can be punitive.
Clogged and overflowing gutters can dump gallons of water onto the ground next to the property. This water can cause basement waterproofing problems, foundation erosion, and settlement issues.
It may also cause damp issues on walls in the vicinity of the leak.
Many people think they need waterproofing when they actually just need gutter cleaning. Gutter cleaning is much less costly than waterproofing.
James W Roofing can offer the appropriate gutter clearance solution. It may be a low cost system that clears the gutter from ground level at the same time as taking a video to confirm the gutter is running freely.
It may involve a specialist access system that ensures difficult areas are reached safely and efficiently.
Whatever the situation, our team of Specialists can ensure that the most suitable and cost effective solution is provided, reducing potential damage to your property and avoiding potentially huge repair costs.