UPVC Guttering Manchester
For one thing, UPVC guttering is very easy to install. It's very lightweight and clip on to the fascia boards easily. UPVC is extremely durable. It's resistant to warps, cracks, and peeling, vermin and insect attack, and will never rust, corrode, or tarnish.
Another plus is that no painting is needed. As they're cast from a mould, any scratches and scrapes are invisible. In fact, so hardy is UPVC that reputable fascia vendors offer guarantees of up to 20 years against discolouration, warping and cracking.
Durable Long Lasting Gutters Oldham and Manchester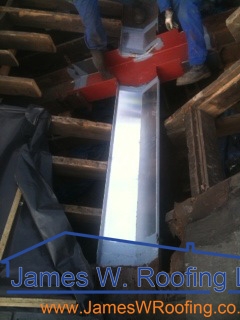 Other than durability, another plus for this material is its style. UPVC roof lines are very attractive. They come in styles ranging from the classic half-round and square-line to decorative ogee guttering. You can choose from a range of colours to match the rest of your home – white, light brown, dark brown and wood grain finishes are available.
Choosing UPVC for your whole home allows colour matching of such items as your windows, doors and conservatories as well as your fascias, soffits and guttering.
Finally, UPVC is very economical with prices far lower than aluminium and other metals. Considering how long they last, they represent excellent value.
A sound rainwater system is essential for keeping your home safe and dry. If you're building a new home or planning to replace your guttering and fascia, take a look at UPVC. Its blend of durability and price makes it the best option for any home. Other than creating a perfect rainwater drainage system, you can transform the appearance of your home at a very reasonable cost.
To find the best deals in all types of UPVC rainwater systems and accessories including UPVC guttering, fascia and fascia boards, visit the websites of online vendors. You'll find a complete range of quality items at the best prices along with fascia brackets, outlets, bends, clips and drain adaptors, not to mention all the tools and silicone sealants required to complete the job. Place your order online for prompt delivery.