Roofing in Oldham, Rochdale, Stockport Manchester
We offer emergency roof repairs Manchester, Roof renewal Manchester service and all estimates and advice are free of charge without obligation.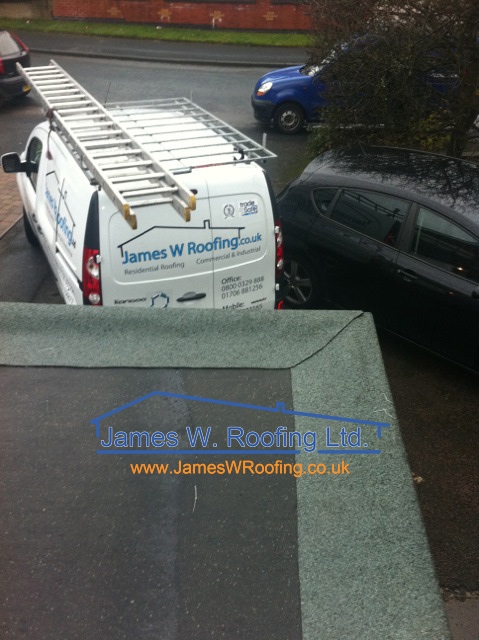 Roof Installation Manchester & Oldham
James W Roofing of Shaw, Oldham are an experienced roofing company serving all of Greater Manchester and beyond. We are a great choice for your roof installation
We have built our team over a number of years and are able to offer the excellent quality of service that your property deserves from a well respected name that you can trust.
New Build Roof Installation Oldham
Are you in the process of, or perhaps just planning, a new build property? Great! Then you'll already be aware that you're going to need a top quality roof to protect your property from the elements. You'll want the design to match your property perfectly and for the job to be done on time with minimal disruption. We understand that the organisation of a new build can sometimes be a bit messy, but rest assured that James W Roofing have the experience you'll need for your project!
Get in touch to discuss your options, we'll be able to help you from design through planning and on to completion
Home Extension Roof Installation Manchester
Is your current property just not big enough but don't want to move out?
Many people have this predicament throughout Manchester every year and they decide than extending their current property is the way for them. If you're opting to do this then the extended part of your property will need roofing.
James W Roofing are experienced in delivering solutions which will blend in to the current roof and hardly be noticable!
Whilst we're up there it may be a good idea for us to re-fit/repair the existing roof in order to give your property optimum insulation and security. We will advise on this at the time of inspection, however the decision will of course be your own to make!
Our roof repair service in Manchester ranges from smaller roof tile repair to complete new roofing systems; from single roof slates repair to complete slate roofing system.
Roofers in Oldham & Manchester
Our team of roofers are experienced and qualified to do the job right. We invest a lot of money in our staff and thus they are all trained with recent regulations regarding health & safety as well as the latest techniques used to provide excellent roofs - keeping your property dry and insulated for longer!
Tile Roofs in Oldham, Rochdale, Middleton and all of Greater Manchester
Tile Roofs: most homes have them and there's good reason. Tile Roofs are durable due to the material used as well as the structure. They deflect rain and fight off the elements for years on end. Tried and tested roofing method as far as we're concerned.
If you've got a build in development that you need roofing or you would like us to re-roof your property then please get in touch
Roof Renewal In Manchester
In James W Roofing's many decades of working in Manchester, we have found Roof Renewals to be a highly popular service amongst our many clients in the area. Your roof is a vital component in keeping you and your home in Manchester safe and well. Holes and gaps can cause leaking and insulation problems, rendering a Roof Renewal necessary.