Re Roofing Greater Manchester, inc Oldham & Rochdale
James W Roofing are experts at re roofing properties, it's what we specialise in. We have a vastly experienced team, spanning multiple generations of roofers ready to advise you. We are open to talks on group roofing discounts if your neighbour would like work doing to their roof too.
Why you should get a Re Roof Manchester
The benefits of Re Roofing your property:
Improved insulation, keeping it warmer in winter and cooler in summer
This leads to reduced energy bills
Improves the appearance of your property
Adds value to your property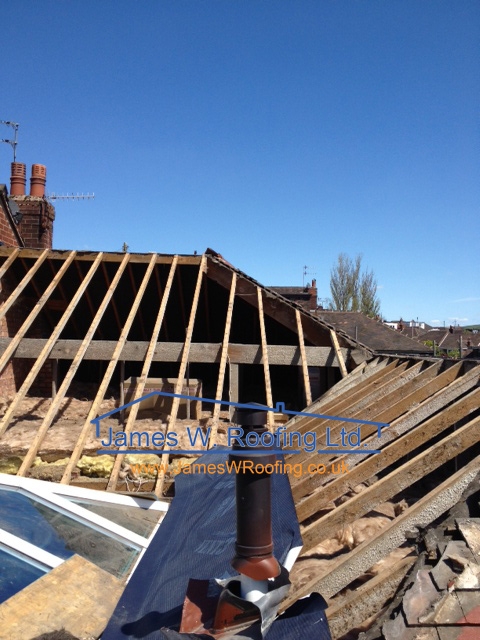 At James W Roofing we really do believe that a re-roof could be a great investment for your property of over 25 years. Roofing standards and technology are constantly evolving which means that your current roof may not be doing its job to the best standard, which may be costing you money. Couple that with the value it may add to your property on re-sale and it could be a worthwhile investment!
When you should have your property re-roofed
Most functional issues such as leaks may be resolvable by means of a roof repair, so it's worth checking with us to see if a roof repair is feasible before committing to a full re-roof.
In most cases a re roof is the correct action to take if your roof is beyond repair or you would like a new roof fitted to your property for reasons such as aesthetics and ultimate insulation services. We would always prefer to advise you on the correct course of action before carrying out the work although it is always your choice at the end of the day!
If you would like to get in touch for a re-roofing service or quote, please use the form on the site of this page or contact us here today.